Exhibition equipment rental
Organizing an exhibition does not always require non-standard equipment; in some cases, a certain set of standard solutions is sufficient for the customer. At the same time, basically any event lasts no more than two weeks, therefore, further operation of such equipment may no longer occur. We offer a rental service for furniture, information stands, banners, booklets, etc.
What are the main advantages of such a rental? Firstly, it is necessary to note the significant cost savings for the customer. Renting for the period of an exhibition or similar event will cost much less than purchasing equipment or making a custom exhibition stand. Secondly, rental allows you to complete preparatory work in a short time, which in some cases is of great importance. There are no additional costs for storing furniture until the next event.
We offer our clients to focus on the exclusive design of the exhibition stand, focus on brightness and individuality, and renting exhibition equipment will only emphasize the image of the entire exposition.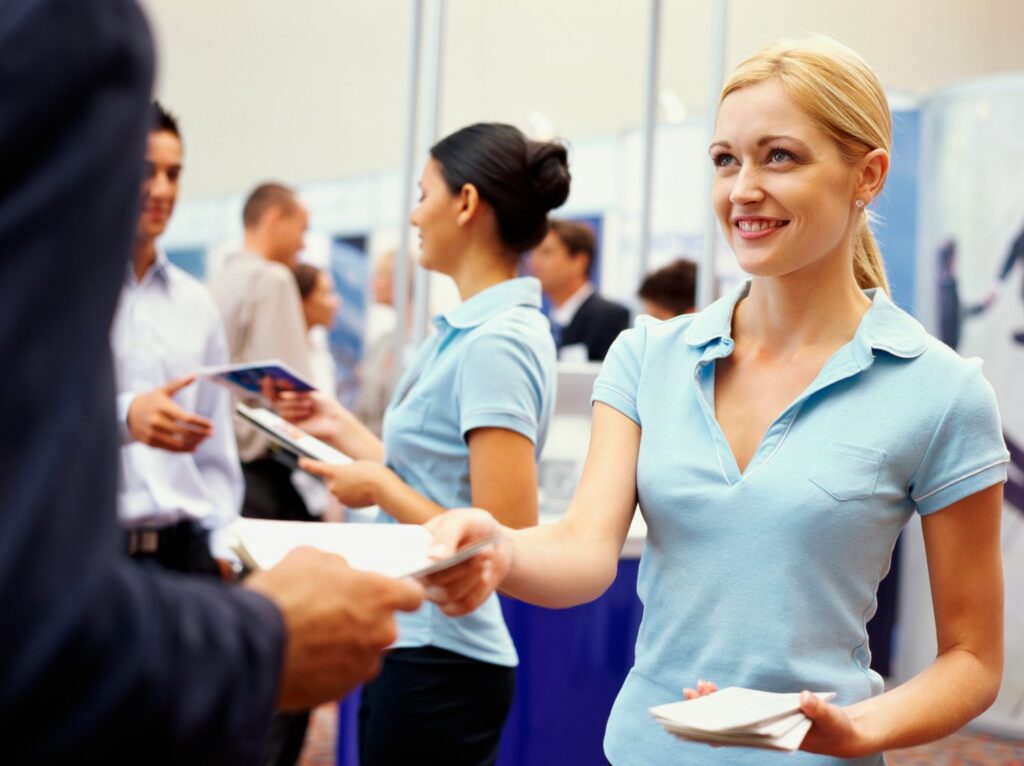 Promotional staff for the exhibition
Services for hiring promotional staff in Moscow from Insight Expo. Call and order promotional staff...
Learn more
Contact us