Interactive
Along with standard designs, new generation projects are widely used these days – interactive exhibition stands that make it possible to distinguish the exposition from others, make it stylish, and most importantly – as informative as possible.
The interactive stand is a mobile complex based on a touchscreen monitor and a computer with special software. A visitor to the exhibition can request information on the information stand by touching the screen or by voice and receive a response from a virtual consultant. The guest of the stand can save the necessary information for himself by sending it via a special Internet device to his email address.
Features and Benefits
Any content can be uploaded to the interactive terminal in a variety of forms – texts, tables, photos, videos, infographics, presentations. The information can have a different orientation – it can be informative, advertising, entertaining, and have the nature of a consultation. Among the advantages of interactive stands are live contact and feedback with visitors, convenient presentation and the ability to quickly change content.
For business representatives participating in the exhibition, such a creative, in the spirit of the times stand is a real chance to attract the interest of the audience to their brand, create an image of a successful company, demonstrate achievements. And also – with the help of virtual consultants, save on the salaries of employees serving the exhibition event.
Types of interactive stands
In modern practice , several types of structures are used:
– Stationary. They are mounted directly in the pavilion before the start of the exhibition, created according to a personal project for a specific event.
– Mobile. Compact and versatile devices are suitable for use without additional training.
– Single-body. The stand and the touch surface for control are a single unit.
– With a separate control panel. Interactive stands with a large screen and a separate control panel in front of it.
The most common type of smart stand is an interactive table, or touch panel. It has a touch–responsive surface, convenient for displaying large amounts of information – both textual and graphical. Another option for an interactive surface is a wall that responds to touch by changing images.
The software content of interactive exhibition stands is developed to order for individual parameters, taking into account the general concept of the company and the specific purpose of using the terminal. A bright, impressive visitors and a high-tech exhibition stand will help promote business and conclude contracts.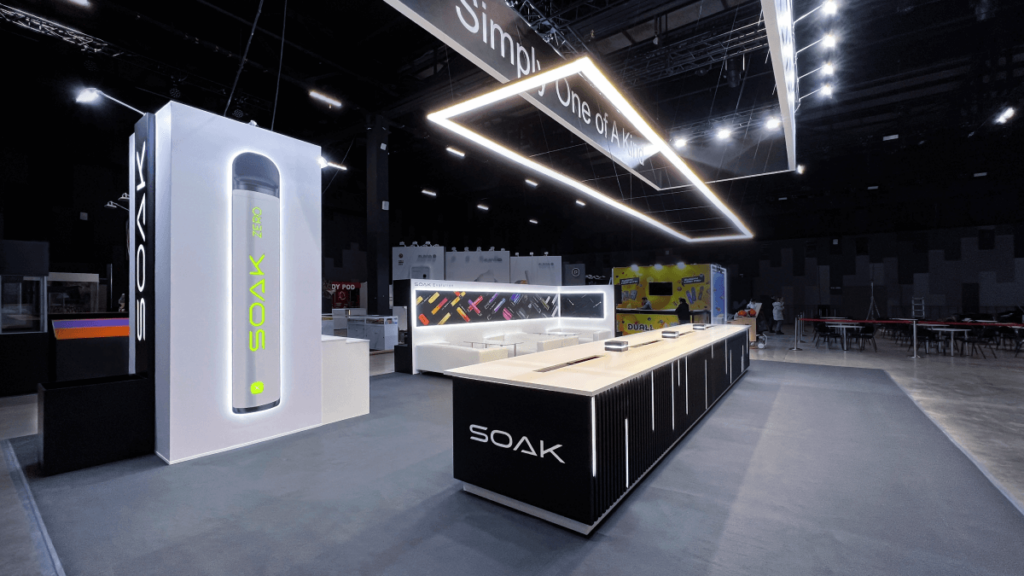 Exhibition stand Island
Rental of exhibition space from the full-cycle agency Insight Expo. The whole range of services. Des...
Learn more
Contact us